In this update, we will provide a rolling overview of how the authorities in Bermuda are continuing to respond to the evolving global COVID 19 pandemic. In particular we will focus on the impact to filings, ability to conduct searches, certificates of good standing, other relevant searches, court sessions, travel restrictions and the implications for Economic Substance compliance and residency. In addition we will also provide updates of any other temporary regulatory measures in place that might affect any 'business as usual' processes.
PRIMARY CONTACT: John Wasty
GLOBAL PRACTICE GROUP CO-HEAD OF DISPUTE RESOLUTION: BERMUDA
T +1 441 298 3232
E Email John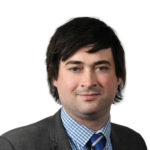 PRIMARY CONTACT: Matthew Ebbs-Brewer
PARTNER: BERMUDA
T +1 441 298 3226
E Email Matthew
Bermuda has begun to gradually re-open the Island. The goal is to reinvigorate the economy while maintaining social distancing to ensure the prevention of the spread of COVID-19. The Bermuda Government has announced that there will be a phased re-opening of the economy.
The Emergency Powers (COVID-19 Continuing Precautions) Regulations 2020 legislate for protocols governing the first re-opening phase. Details relevant to international business are as follows:
Government offices partially re-opened on Monday 4 May 2020 with skeleton staff and services.
Limited cashier counter services are now available at the Transport Control Department, the Tax Commissioner's Office, and the Government Administration Building.
Courts have re-opened with social distancing protocols in place.
Businesses where employees can work from home, such as law firms, must still work from home.
1. FILINGS
BERMUDA MONETARY AUTHORITY (BMA)
In line with the Bermuda Government's directive, the BMA is working remotely. All correspondence and application requests must be submitted electronically. The BMA is unable to accept payment via cheques at this time and have requested all payments be made via wire transfer.
In conjunction with the Government's phased re-opening of Bermuda, the BMA will also initiate a phased return to its physical offices at the appropriate time. The speed and timing of this re-entry will be based exclusively on the safety and wellbeing of the BMA staff.
REGISTRAR OF COMPANIES (ROC)
The RoC issued an updated Industry Notice on 7 May 2020 which sets out the current protocols now that the RoC has begun its phased re-opening. The RoC will continue to accept the submission of electronic applications during this period. As most staff continue to work remotely, the preferred method of contact is by email.
All general registrations and application submissions should be sent via email to both rocdailyapplications@gov.bm and rocaccounts@gov.bm, which will ensure that both the Registration Division and the Revenue Division receive the submissions and so can process it concurrently.
For local and permit companies without the ability to submit their filings and fees electronically by the deadline of 31 March 2020, the Government has instituted temporary emergency measures to extend the deadline to 30 June 2020 and normal penalties have been waived. These measures will be ratified by the Legislature.
REGISTRY GENERAL
The Registry General has advised that a drop box will be set up for filings that require original documents for registration, such as the registration of partnership charges. Further, the Registry General will be able to conduct searches that are submitted via email but please expect delays.
PARLIAMENTARY REGISTRY
The Parliamentary Registry has begun taking Apostilles on Mondays, Wednesdays and Fridays by appointment only.
2. CAN SEARCHES BE CONDUCTED?
COMPANY SEARCHES
Physical Company Searches of hard copy files are now permitted by appointment only in order to adhere to social distancing guidelines. Search requests may also continue to be submitted using a RoC form via email to rocsearch@gov.bm.
LITIGATION SEARCHES
Searches of all Cause Books have been suspended unless the search is urgent. All Search Praecipes currently filed will not be processed until further notice unless deemed as being urgent.
3. CERTIFICATES OF GOOD STANDING – IF AND HOW THESE ARE BEING CONDUCTED
Requests for certificates of compliance should be submitted to the RoC electronically. If the entity is in compliance the RoC will issue an electronic certificate via email. Once operations have returned to normal, hard copies of the certificates will be available where necessary.
4. COURT SESSIONS AND POSITION (INCLUDING FILINGS AND HEARINGS)
The Registrar for the Courts of Bermuda released a Practice Direction on 1 May 2020 outlining protocols for the transition to enable the Courts to re-open to provide full services with effect from 4 May 2020. The protocols require that persons attending a Court building must wear a face mask and, prior to entering, sanitise their hands and have their body temperature taken by a government official using an infrared touchless thermometer. If a person shows any signs of illness, he or she will not be allowed to enter any Court building.
The following services are suspended until further notice: swearing of affidavits, certifying copies and criminal record checks.
The Magistrate's Court and the Supreme Court of Bermuda will remain closed until Monday 4 May 2020.
MAGISTRATES' COURT
All hearings currently listed before the Magistrates' Court between 4 May 2020 and 15 May 2020 have been adjourned administratively to a date to be fixed. Regarding the period between 6 April 2020 to 1 May 2020, where parties have appeared before the Courts and have been given dates to reappear, those parties must appear as directed by the Magistrate. Parties also must appear if a date has been set by way of Summons or by a Magistrate between 6 April 2020 and 1 May 2020.
If an application is extremely urgent, the parties must contact the Magistrates' Court by email and explain the urgency of the matter. The presiding Magistrate will determine whether the application is urgent and where it is determined to be so, the parties may be required to attend Court. Attendance can also be requested to be via telephone or an alternative form of audio visual technology. Plea Court will be held every day to deal with urgent cases.
The Magistrates' Court will remain closed to all filings and the public access windows also remained closed until Monday 18 May 2020. The Cashiers Desk will be open on Mondays, Wednesdays, and Fridays between 9:30am and 12:30pm, however, persons are encourages to make payments via online banking or by credit or debit cards via the telephone where possible.
SUPREME COURT
All hearings currently listed before the Supreme Court between 4 May 2020 and 15 May 2020, that involve witnesses and/or juries have been adjourned administratively to a date to be fixed. All other matters will remain listed unless the parties are advised otherwise.
If an application is extremely urgent, the parties must contact the Supreme Court by email and explain the urgency of the matter. The presiding Judge will determine whether the application is urgent and where it is determined to be urgent, the parties may be required to attend Court. Attendance can also be requested to be via telephone or an alternative form of audio visual technology.
Counsel are strongly discouraged from emailing the Supreme Court with general correspondence and/or pleadings which do not relate to matters of urgency.
The Supreme Court Registries will remain closed to the public until Monday 18 May 2020. Estate applications which require the applicant(s) to sign and/or swear supporting documents will not be processed. The Court's delivery service will also continue to be suspended.
COURT OF APPEAL
The Court of Appeal concluded on 18 March 2020.
5. ANY TRAVEL RESTRICTIONS
A travel ban has been in effect in Bermuda since 20 March 2020. The travel ban restricts travellers to Bermuda unless the person:
belongs to Bermuda,
is a resident of Bermuda or a dependent who has permission to reside in Bermuda,
is a crew member of a cargo or commercial aircraft,
cargo ship, or
has written permission from the Quarantine Authority of Bermuda to enter.
All persons entering Bermuda, residents, visitors, and crew, are required to self-quarantine for 14 days from arrival and comply with any further requirements under the Quarantine Act 2017 and the Public Health Act 1949. Visitors and crew may depart Bermuda if, based on their travel itinerary, their visit was shorter than 14 days if providing they remain asymptomatic
IMMIGRATION
There will be a phased resumption of services at the Department of Immigration. Immigration staff will communicate with customers via email and telephone as the office will not be open to the public. In person meetings are possible by appointment only. A Corporate Services Drop Box and Personal Services Drop Box have been placed at the main entrance of the Government Administration Building. Applications submitted after 2:30pm will be recorded as received on the next business day. Documents are no longer available for pick-up from the Collections Desk and will be sent via email instead.
The Department of Immigration will not be accepting new applications during the period of 4 May 2020 until 15 May 2020, and will advise the public when it will be accepting new applications, by 16 May 2020.
6. IMPLICATIONS FOR ECONOMIC SUBSTANCE COMPLIANCE AND RESIDENCY
The RoC has advised that it will take circumstances surrounding COVID-19 into account when assessing compliance with the economic substance requirements pursuant to the Economic Substance Act 2018, and the principles set out in the applicable Guidance Notes. The RoC may therefore take into account situations where meetings or other similar compliance measures are not possible due to necessary travel or quarantine restrictions. Entities should keep careful records of all such circumstances, and should continue in good faith to ensure their ongoing compliance with the economic substance requirements.
To read more articles like this one, please visit Appleby.
Source: Appleby